Aren't You Worth It?
Posted by Trott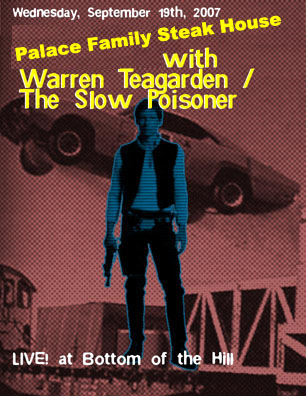 I sent a message out to certain hardcore PFSH fans telling them that I would really appreciate an extra effort to make it out to
our show on Wednesday, September 19 at Bottom of the Hill
. I don't mind playing to a sparser crowd than we might get on a weekend, but it's always more fun when there are more people in the audience.
In the message, I pathetically informed them that they should tell me what I had to do to get them to show up. I expected people to ask for cars, bill payment, or enormous amounts of blow.
Instead, I got assurances from people that they would be there without any bribery on my part. In fact, I only received one request. And it was for...chocolate.
On the one hand, this was touching. On the other hand, shouldn't you people be demanding more concessions? Aren't you worth it?