For Sale: One Namesake
Posted by Trott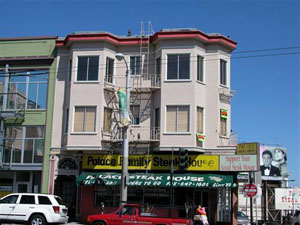 My band and web site's namesake, the Palace Steak House in San Francisco,
is for sale
. The building (which includes the steak house and four apartments) can be yours for just under $2 million.
I pledge that if I raise $2 million through the band between now and the end of the year, I will purchase the Palace Steak House!
Help launch me on my way to raising $2 million dollars by coming to
Bottom of the Hill on Wednesday, September 19 to see the Palace Family Steak House band perform
!